The Sueños Compartidos semester program is a fantastic opportunity to experience the real Colombia and real Colombians. Unfortunately, the perspective of many people regarding this amazing country is inaccurate based on the one-sided media coverage we are exposed to in the United States. The reality is that the vast majority of Colombians are just like anybody else; they are good people that are full of life and want the best opportunities for their children.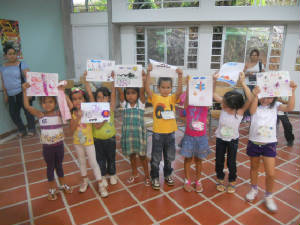 The semester program is an English teaching assistant position working with public high school English teachers in-classroom and in conversational English classes. Volunteers receive housing and meals from the teachers participating in the program. The time commitment is between three and four months (we can arrange shorter stays occasionally) during the February-May semester or the August-November semester. As a volunteer, your role is not classroom management, grading, or adminstration; rather, your role is to use your native speaking ability, enthusiasm, and creativity to support Colombian teachers and students in the learning process.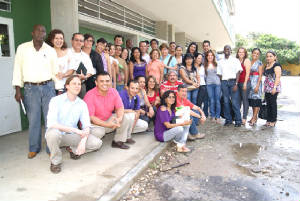 We offer the semester program in Popayán and Montería. The people in these communities are excited about the opportunity to host a native English speaker and they are exceptionally warm and welcoming. Once you arrive, you will quickly realize you are at home for the time of you stay in Colombia! Applications are available on the "Qualifications and Application" page. Feel free to email us with any questions, and we look forward to hearing from you! NOTE: as of 1 May 2021 we have not confirmed any programs for 2021 due to Coronavirus regulations and precautions. Do feel free to reach out via email to connect during this time!